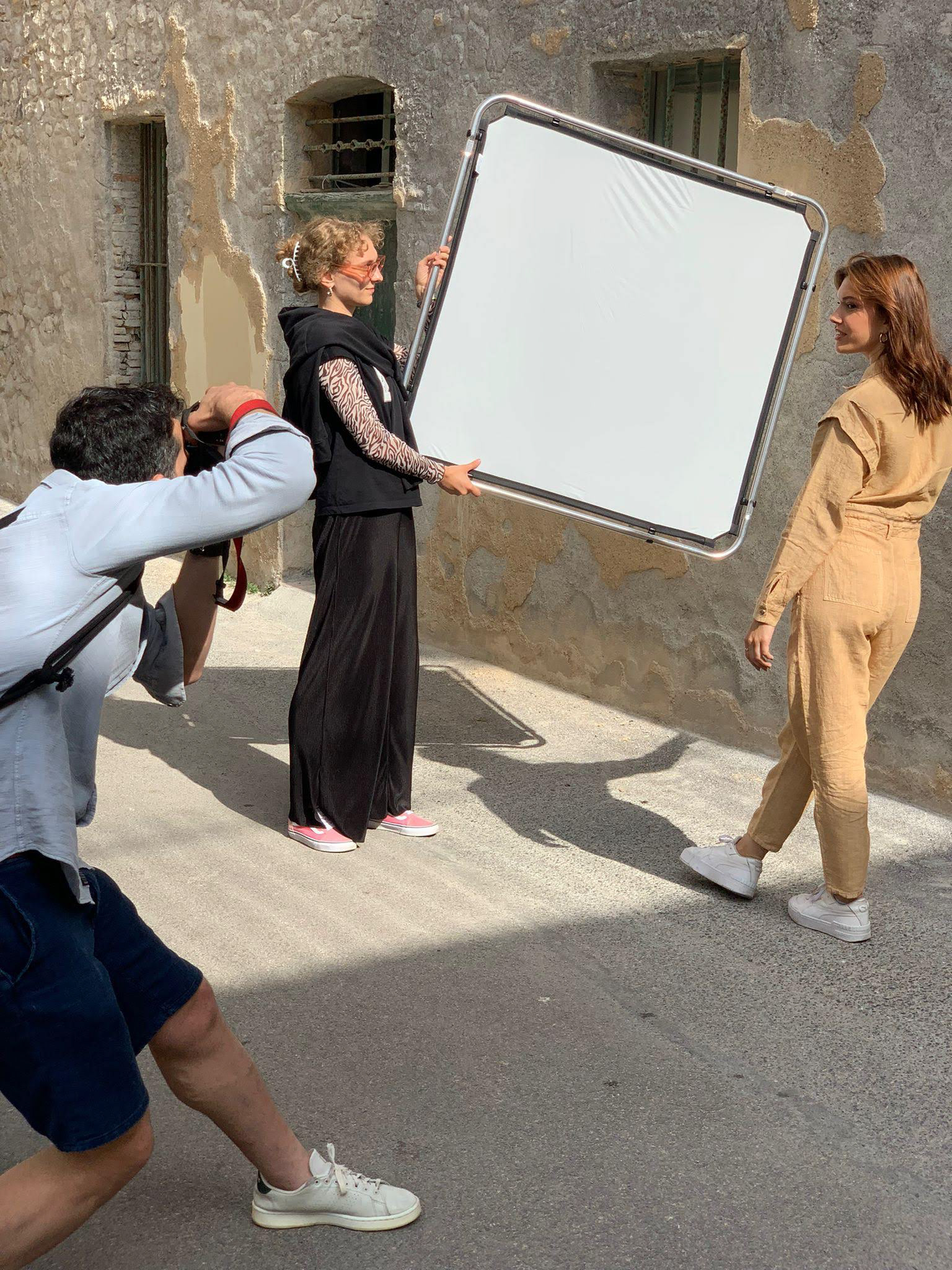 Fashion photographer and director based in the South of France and Paris. I help brands create fashion advertising campaigns and lookbook or catalogue shoots for photography and video. I'm excited to be involved in every step of the production, from the idea to location scouting, and model scouting to post-production.

I have been published in magazines such as COLE Magazine, ELLE Côte d'Azur, COTE Magazine, MALVIE Magazine and L'Officiel Monaco. My personal projects always follow an editorial line and are intended for print or online publications.

I am very interested in the human condition, beauty and its definition. In my work, I try to find an amalgam of the advertising and documentary genres.
I always find the best restaurants and bars when "It is a wrap!".
Send me a message with your idea.

Photographe de mode et réalisateur entre Nice et Paris. J'accompagne les marques dans la création de campagnes de mode publicitaires et de lookbook ou de catalogue pour les besoins de la photographie et de la vidéo. Je suis très enthousiaste à l'idée de m'impliquer dans toutes les étapes d'un shooting, de l'idée au repérage des lieux, du casting jusqu'à la post-production.
J'ai été publié dans des magazines tels que COLE Magazine, ELLE Côte d'Azur, COTE Magazine, MALVIE Magazine et L'Officiel Monaco. Mes projets personnels suivent toujours une ligne éditoriale et sont destinés à des publications imprimées ou en ligne.
Je m'intéresse beaucoup à la condition humaine, à la beauté et à sa définition. Dans mon travail, je cherche à trouver un amalgame des genres publicitaire et documentaire.
Je trouve toujours les meilleurs restaurants et bars quand c'est "It is a wrap !".
Parlez-moi de votre projet.
Monaco Magazine with the editorial of MARIJA VAS (upcoming/en cours de publication)
CLIENTS
Enjoy Models
Premium Models
HM Scouting
ContactS
Phone: +33 (0)7 87 22 26 36